Corediam Tools Co., Ltd, as a high-tech enterprise, concentrates on researching & developing, manufacturing and marketing diamond tools industry.We have the most extensive, innovative and powerful range of diamond tools for Construction, Stone and DIY markets. Corediam strives to be the leading professional supplier in the world by technology innovation.
PRODUCTS
The main product ranges include laser welded saw blade, brazing saw blade, sinter hot-pressed saw blade, diamond grinding cup wheel, laser welded core drill, diamond wire etc. The advanced automatic pressing, sintering, German Dr.Fritsch full-automatic laser welding machinery have been adopted in man
ufacturing lines, and all the products are approved by rigorous inspection and quality control process. Corediam products are also authenticated by Germany MPA standard and European Union EN13236 Standard.
SALES
Today Corediam export-sales network has rapidly expanded to more than 50 countries, including North America, Europe, Middle East, Southeast Asia and South America. In China, a perfect long-term strategic cooperative partnership has been established between us and the diamond tools distributors.
SOLUTIONS
As a reliable supplier of global diamond tools industry, we also focus on the professional total solutions of cutting, grinding and drilling for end users. In global, we provide the clients of mega project, such as road bridge, building renovation, railway, airport, stone mine, fire protection, and nuclear power plant, with professional diamond tools product and solutions, which is used in road saw, wire saw, wall saw, core drill, stone saw and grinding machine. It ensures that users can complete a great job.
Exhibition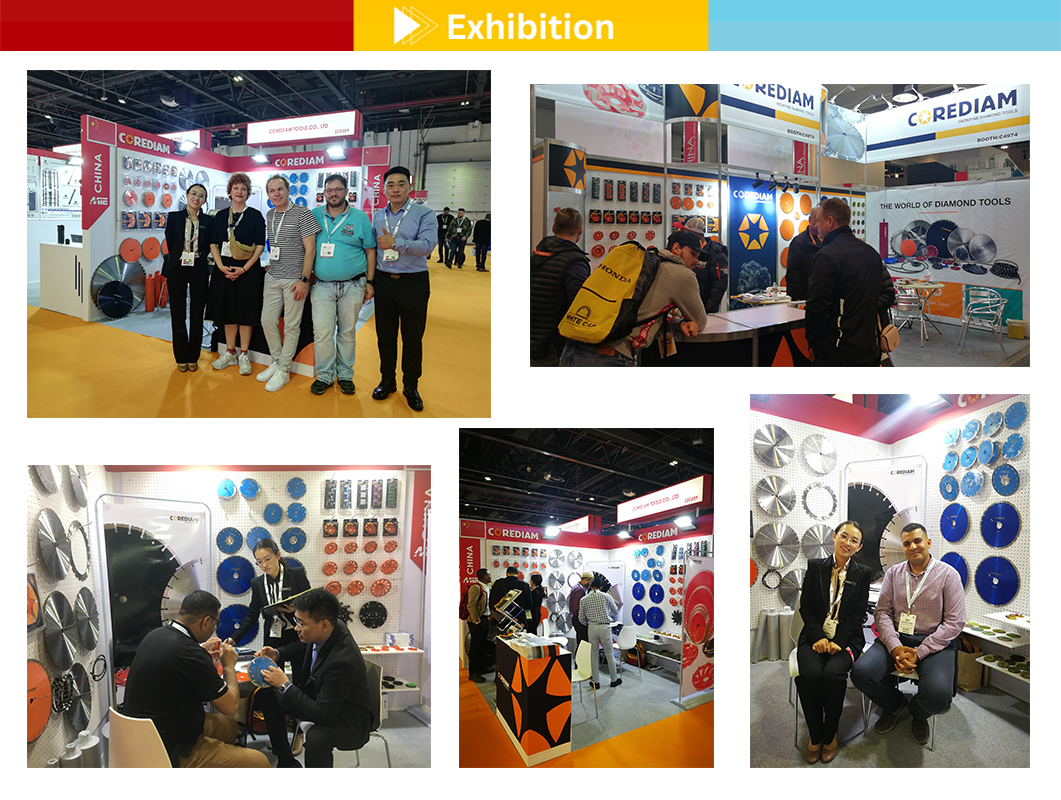 Certification